SENIOR CUP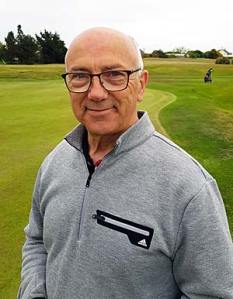 Instituted in 1900, when Dublin University won it for the first time, the Senior Cup is the most coveted trophy in club golf. Teams consist of five players in singles matchplay, off scratch.  The figure on the lid is that of Fred G. Tait.
One stroke play qualifying round will be played at 4 venues. The leading 4 teams at each venue will qualify for the match play stage. Four cards from five will count.  The qualifying teams will return to their respective qualifying venues and based on the qualifying totals play a match using 1 v 4 and 2 v 3, the winners will then play each other at the same venue.
The winning team from each venue, following an open draw. play the semi-finals and final at a venue and date set by the Ulster Branch.

The Panel members selected to represent Donaghadee Golf Club in the Senior Cup qualifying at Shandon Park Golf Club on Sunday the 26th of May 2019 are:
Neill Boyd
Andrew Clegg
Gavin McKenna
Garth Boyd
Wayne Mc Cully
Reserve: Mark Weatherall