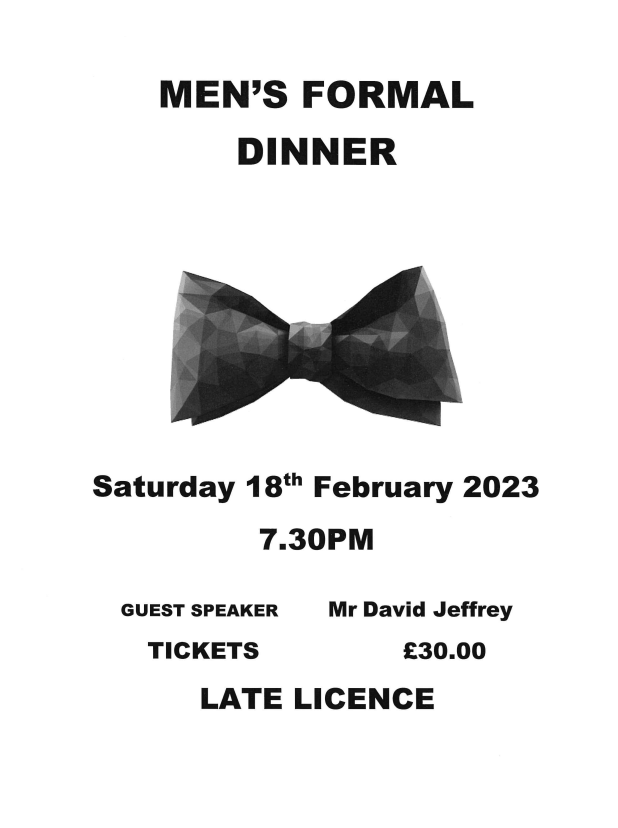 Men's Formal Dinner
Men's Formal Dinner will take place on Saturday 18th February. Tickets on sale now!
---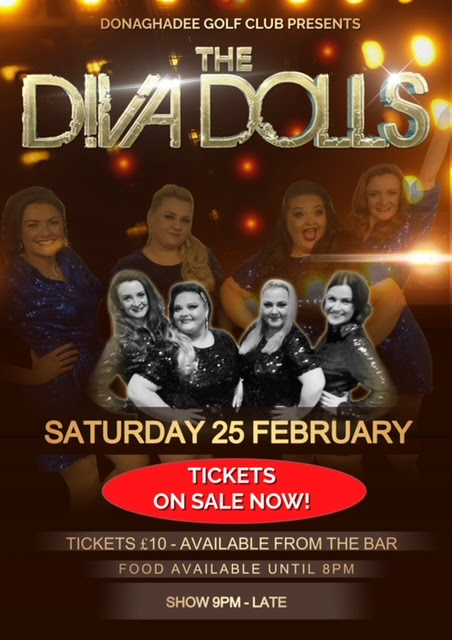 The Diva Dolls
Tickets on sale now! get your tickets from the bar
---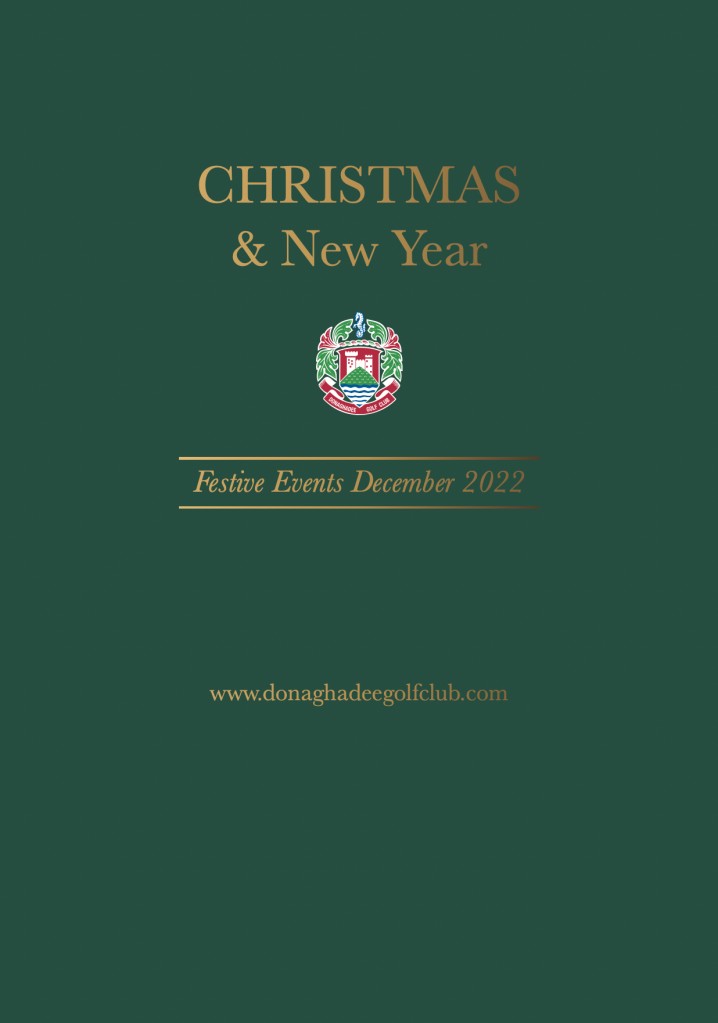 Christmas Events
Take a look at what is coming up at Donaghadee Golf Club over Christmas time.
---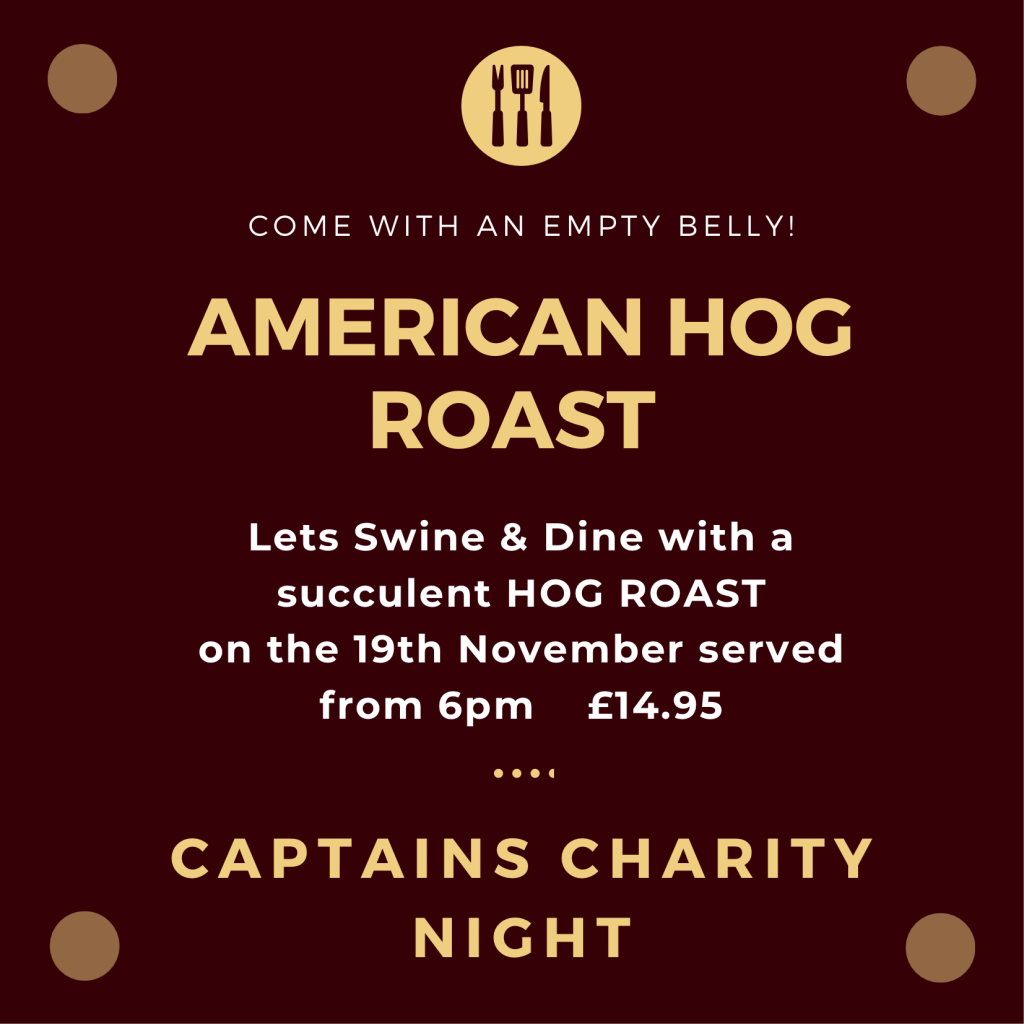 Capatin's Charity Night
Captains Charity Night will be held on 19th November, come along and enjoy some good for and great entertainment Johnny Brooks(Gareth Brooks Tribute act). Contact the office or bar for tickets. All proceeds to Kevin Bell Repatriation Trust Parkinson NI
---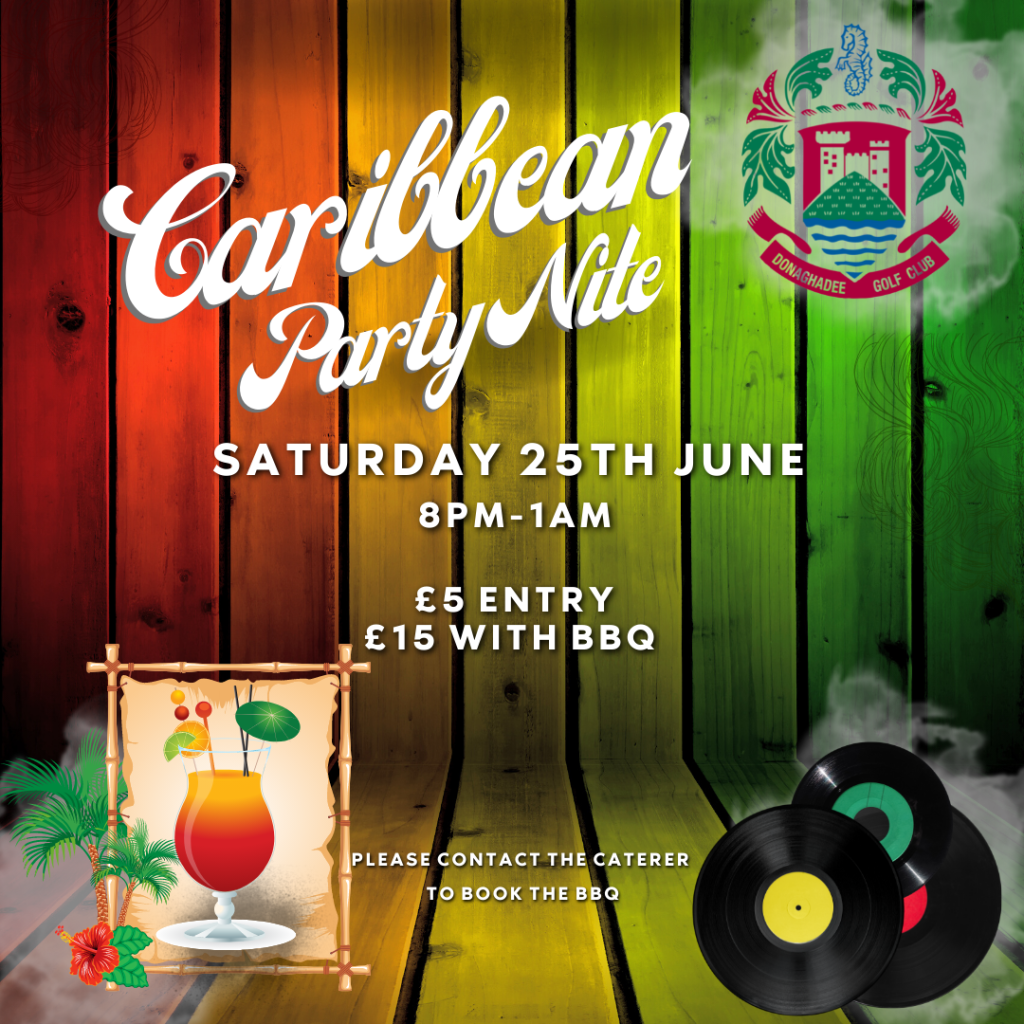 Caribbean Party Night
With such success at our 80's Night, we are excited to announce that we are having a Caribbean Cocktail Night on Saturday 25th June. Tickets will remain the same price and can be purchased from the bar.
---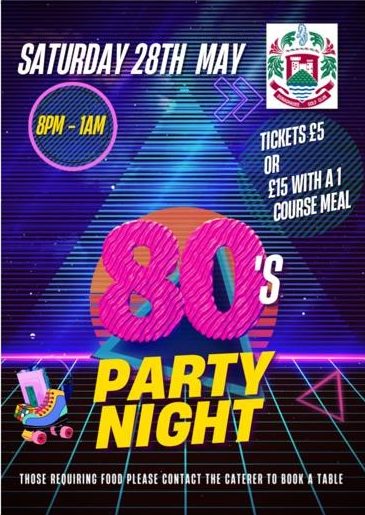 80's Party Night
First big entertainment event is an 80's disco 28th May. Big screens, dance cams, LED lights the works! Don't miss it. Great for a girls' night out or you can have a Careless Whisper, Time after Time in your partner's ear telling them about the Power of Love