Challenge Cup
This is the triumphant Ladies Challenge Cup team celebrating after winning the required number of matches at the away leg to beat Rockmount and get into Round 3.  Great golf course, terrific food and very warm welcome and hospitality from the Rockmount Ladies.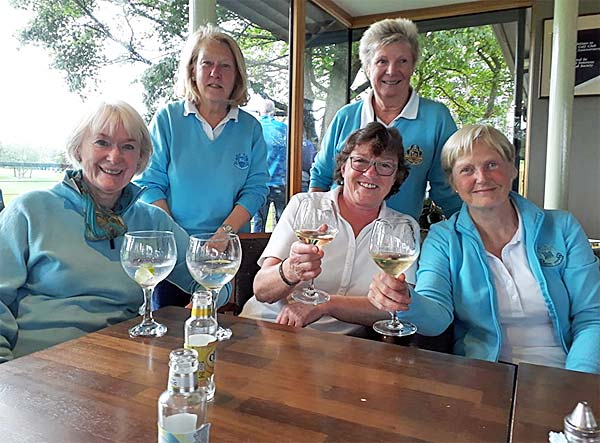 Our next opponents are Newtownstewart or Portstewart.
---
Our Team who played at home against Rockmount on Sunday in the first leg of Round Two of the Challenge Cup.  The girls fought hard and all the matches went nearly the full distance finishing 4-1 and 7 holes up in favour of Donaghadee.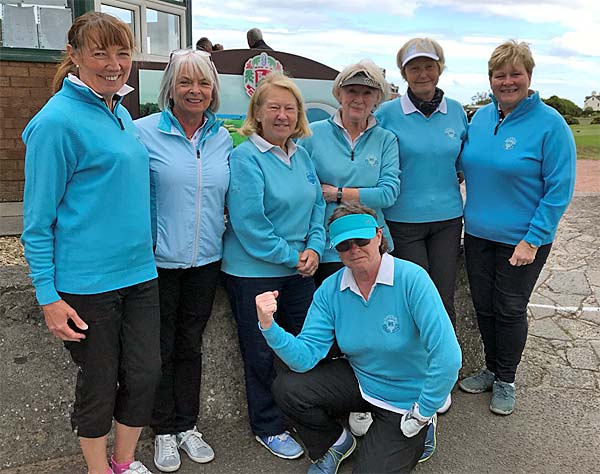 For the return match at Rockmount on 2nd June 1.00pm
Hazel Caldwell
Angeline Gordon
Yvonne Clarke
Valerie McIlveen
Heather Majury
Reserve: Cynthia Smyth