GENTS WINTER LEAGUE
The rules and team numbers are now on the board in the gents locker room for this years Winter League. We have over a 110 players, which is a great turnout. As always thanks to the President, Trevor, Richard and Clive for agreeing to run this event.
A copy of the rules and teams can also be downloaded below (click on either line).
---
GOLF SIXES
Over the last 3 weeks we have been running a new format of golf for the juveniles called GolfSixes and last Sunday was the finale. We had 22 junior golfers who committed and played their hearts out and they have made some great friendships; they played for their teams in Texas Scramble format over holes 1 – 6, teeing off from the 150 yard marker. It was played in the best of spirits and they had a ball. A big thank you must go to the parents for bringing their children down especially with the cold conditions on Sunday. Another massive thank you must go to the volunteers who took the time to walk round with the groups and give them so much encouragement and most importantly, made sure they had fun. Overall, a very successful 3 weeks and more to come. Thanks to everyone!
The prize giving was held outdoors immediately after the event.  As two other local clubs also adopted the GolfSixes format this year we are hoping to maybe throw out a challenge to them early next year.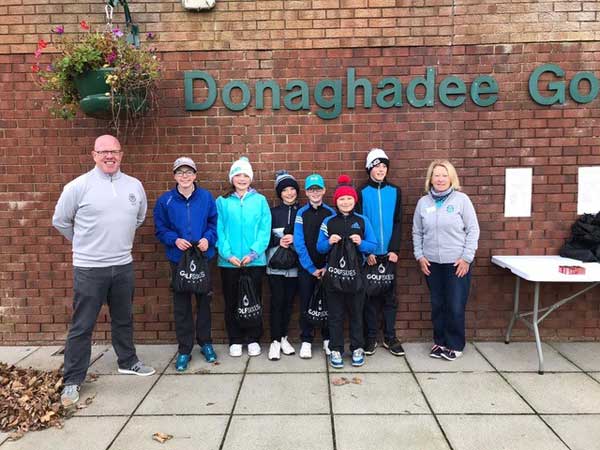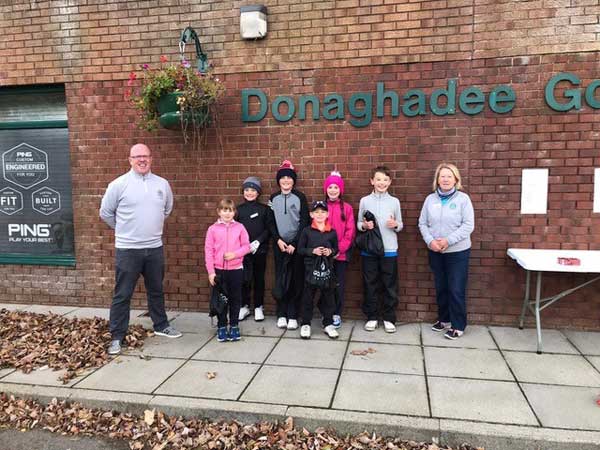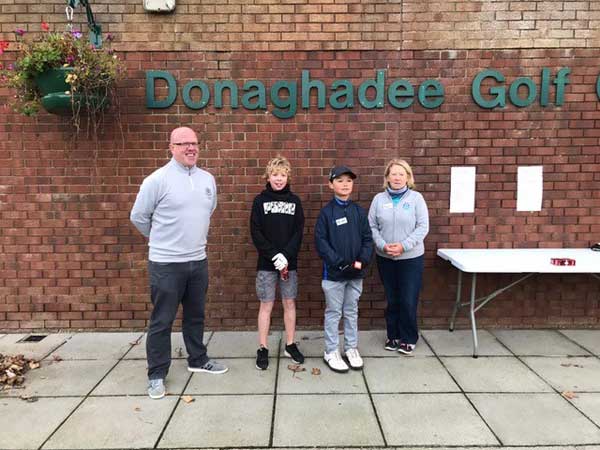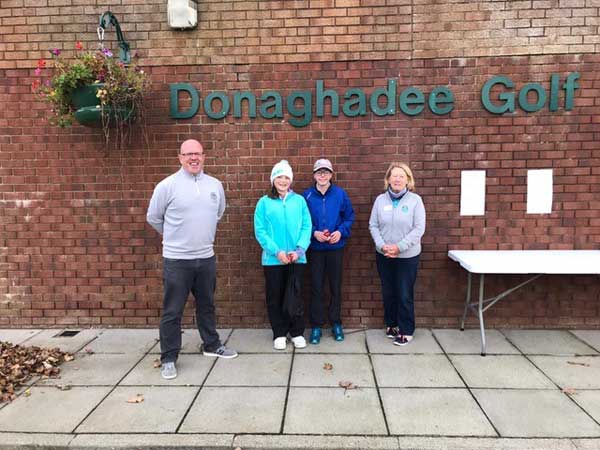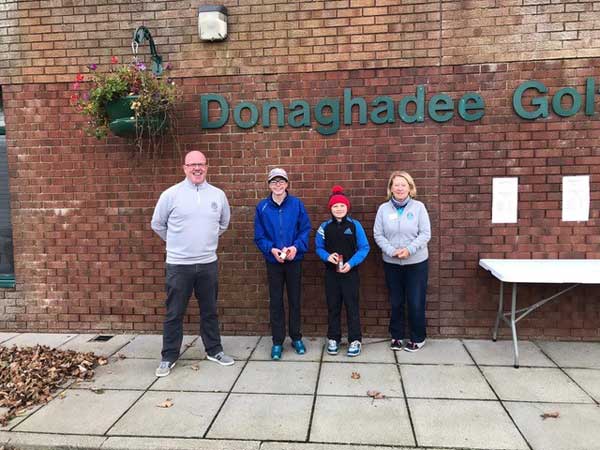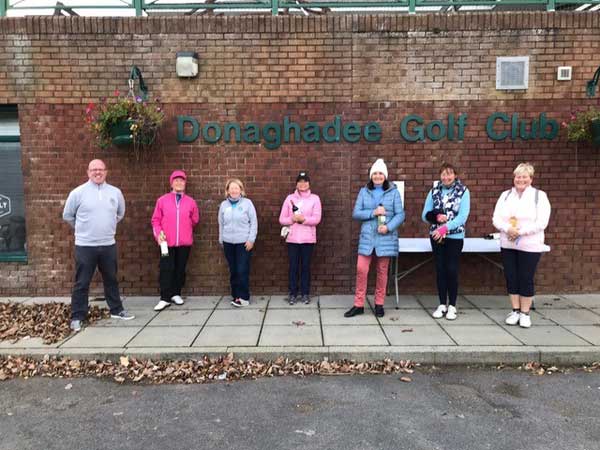 ---
BIG WIN FOR AIR AMBULANCE NI
As many of you will know, Sam Campbell won the inaugural Air Ambulance Trophy with an excellent score of 42 points, but the real winner was the Air Ambulance itself which has been presented with a cheque for £2,750.89.
At the formal presentation at the weekend the Captain paid tribute to all those who had made the event so successful "My thanks to Ian Gunning, Phil Robinson, Mark Weatherall for their generosity in providing the trophy; our many sponsors; those who purchased ballots and those who played in the competitions.   A lot of work went into organising the competitions and I am particularly grateful to our Match and Handicap teams, our office and bar staff, JAG catering and our Professional."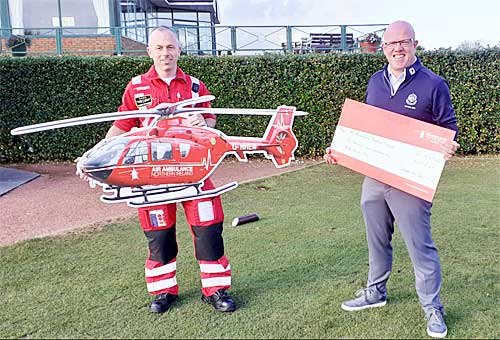 Glenn O'Rorke, Operational Lead for the Service, was very appreciative of the Club's fund-raising efforts, saying "We need around £2m a year to keep the service operational and we are entirely reliant on support from the public and local businesses.  We are very grateful to the members of Donaghadee Golf Club for their organising the event and for this very sizeable donation"
---
WINTER LEAGUE
There has been a terrific response to the Winter League with just under 100 signed up.  We intend to do the team selection on Friday 30th October 2020, so anyone wishing to join but who has not yet done so should register at the Pro Shop.
---
REMEMBRANCE SUNDAY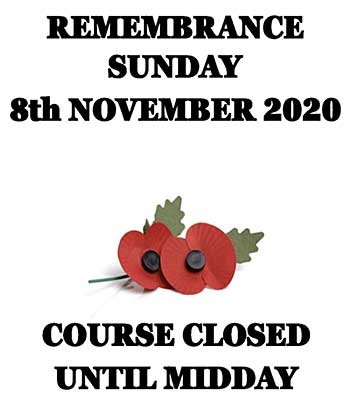 ---
REMINDER
The Protocols laid out by the GUI and ILGU are designed to keep us all safe.
IT IS THEREFORE NECESSARY TO
REPORT AND SIGN IN AT THE PRO SHOP BEFORE TEEING OFF (ALL MEMBERS, GUESTS AND SOCIETIES)
WEAR A MASK IN THE PRO SHOP AND ANY ENCLOSED AREAS
OBSERVE SOCIAL DISTANCING AT ALL TIMES
ARRIVE NO MORE THAN 15 MINUTES BEFORE YOUR ALLOCATED TEE TIME
A SOCIETY GROUP MUST NOT ARRIVE OR CONGREGATE TOGETHER BEFORE OR AFTER THEIR ROUND
The Locker Rooms and Electric Trolley Store are part of the Clubhouse and therefore are closed apart from the use of Toilets and retrieval only of Golfing Equipment.
These guidelines have been authorised by the GUI, the ILGU and the Government and must be adhered to, in order to
KEEP OUR GOLF CLUB OPEN.
---
EMAILS
In Order to comply with GDPR, members must consent to Donaghadee Golf Club holding necessary personal information and forwarding emails to you.
If you would like to receive emails regarding Club news and events please sign up.
The Sign Up sheets are in the Ladies Locker Room, on the Gents Locker Room Notice Board, and in the Pro Shop.
Alternatively forward an email to the Office requesting to be included on the email list.
---
ALPINES GOLF – THURSDAY 22ND OCTOBER
Despite the current Covid-19 lockdown the Alpines continue their winter season and today (mostly) they enjoyed fair weather and a good amount of sunshine.  While some struggled (they say if you are not frustrated you are not playing golf right!) others made hay (no pun intended!).
Alistair Miskimmin – 23 points
Ryan Hay – 22
Michael Kerr – 21 (cb)
52 cards were returned.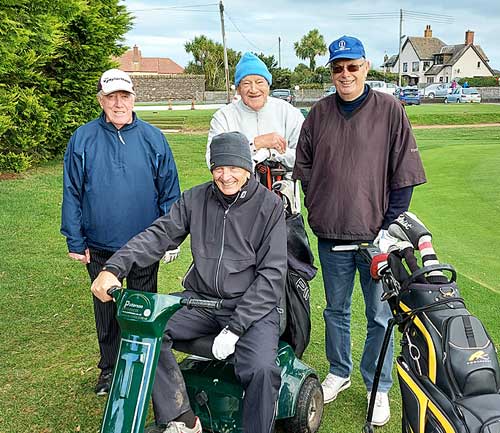 Are you a member of Donaghadee Golf Club and want some competition golf every Thursday afternoon over the winter?  Why not join the Alpines golf society.  Come down between 12pm and 2pm and we'll get you sorted out.
---
CLOSING TIMES
The Northern Ireland Executive COVID Plan, takes effect from today, Friday 16th October at 6.00pm.
From Saturday 17th October (tomorrow), the facilities remaining open will be:
Gents Locker Room/Toilets
Ladies Locker Room/Toilets
Electric Trolley Store
The Pro Shop and Office will continue to be open.
Please Note, the Locker Rooms, Toilets and Electric Trolley Store will be closing at 4.30pm, on a daily basis, during the next four weeks.
---
ALPINE – THURSDAY 15TH OCTOBER
The Alpines managed another weekly outing before the second Covid-19 lockdown and enjoyed the hospitality of the clubhouse for the last time before this current 4-week safety period to protect against the Coronavirus.
Despite playing off a low handicap Tony Bunting is a serial winner and he was best of the 50 cards returned again with a superb 32 points.
Tony Bunting 32pts
David Hatton 30 pts
Ray Whiteside 29pts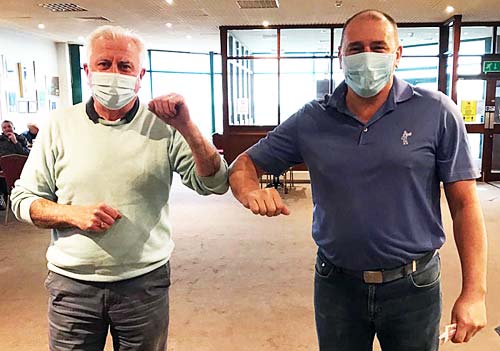 Members please note – from Thursday 22nd the competitions will be over nine holes with players asked to return their cards to a box in the locker room.
Ray Logan
Alpines Captain
---
THE LONG WEEKEND – JEFF AIKEN
The Captain would like to wish Jeff every success with the challenge in aid of a brilliant cause.
My plan to cycle around Ireland in April 2020 to support the My Name'5 Doddie Foundation was postponed due to Covid 19 and has been rescheduled for April 2021. The foundation funds research into, and awareness of, Motor Neurone Disease ( MND ) – a condition that is currently without cure.
As part of my training for next year's cycle, I`m planning to participate in `The Long Weekend` from 16-18 October 2020. This event has been organised in support of the My Name'5 Doddie Foundation and will involve cycling 410 miles around the full outline ( or near to it ) of Northern Ireland in 3 days.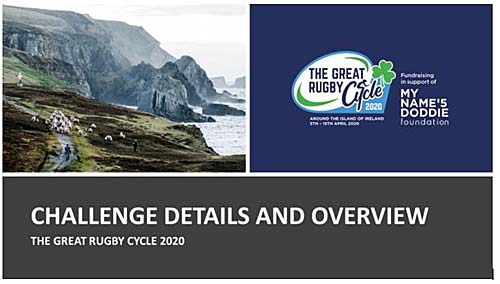 My involvement in this worthy cause is due to the fact my partner Anne`s younger brother, Ian Montgomery, passed away 14 years ago after a very brave battle with MND. Living with the knowledge there was no cure was heartbreaking, and watching the effect on Ian and the family was so difficult knowing there was nothing that could be done.
12 fellow cyclists are undertaking this challenge which consists of 410 miles ( on the basis I make no wrong turns ) following the coast and border of Northern Ireland. Day 1 is scheduled to be 160 miles , commencing at Royal Belfast Golf Club to Castlederg. Day 2 is from Castlederg to Warrenpoint, approx 150 miles, with Day 3 from Warrenpoint back to our original starting point, a further 100 miles.
For me, this would be tough in good weather and it certainly will be if we get strong winds and rain but I`m up for the challenge. My training over the Summer has gone well and with the support of the peloton I`m hoping I can complete the challenge and do the charity proud.
I shall be providing daily updates at the end of each day over the weekend, on the basis I have the energy to do so, and will keep you informed of my progress.
Ians family and friends raised monies in his memory previously and my participation in this event will help raise additional monies that will go towards research into the disease. I`m hoping, by reading this, you will get involved by making a donation.
Many members of my family and numerous friends have already made donations and I thank all those who have already donated. If you would like to donate to this worthy cause you can do so via the following link:
Justgiving.com/fundraising/Jeff-Aiken
Many thanks for your support, Jeff
---
GOLF SIXES
First of all, thank you to all the juveniles who played in golf sixes today, also great to see so many parents providing their support. Leader board after week 1, we have in third place Dolphins with a great score of 116, in second place, we have the Whales on 118, and in first place with a super score of 126, we have the Sharks. The best pair today was Brian and Zander with a tremendous score of 45. Special mention to the volunteers who took the time to walk round and kept the encouragement and mostly, kept it all good fun! All kicks off again next week with the same time. Many thanks to all and see you next week.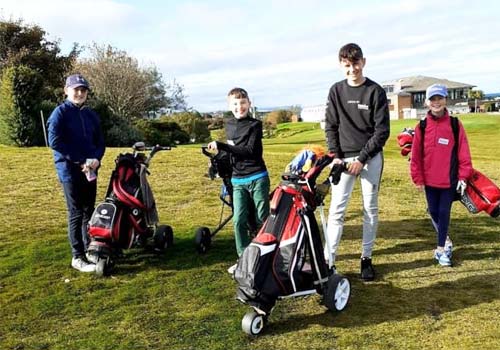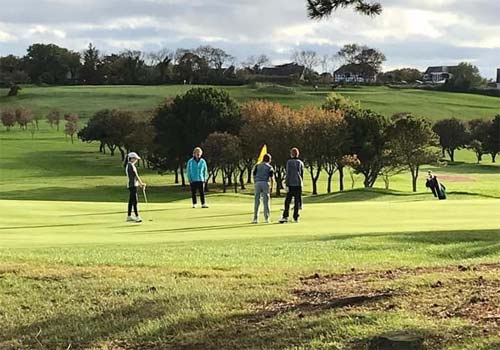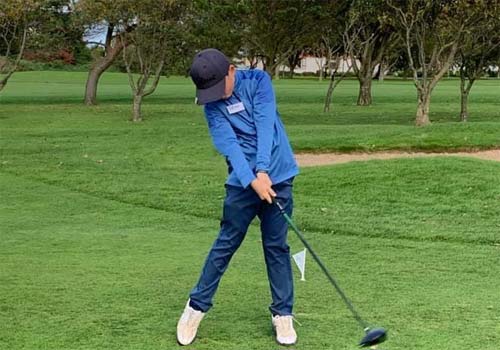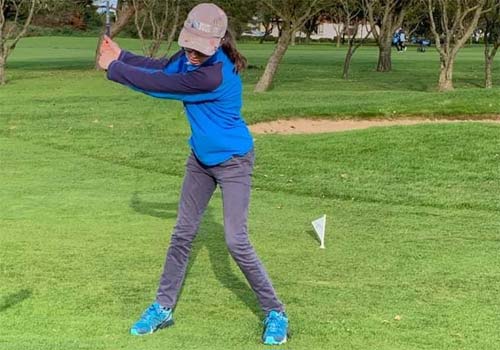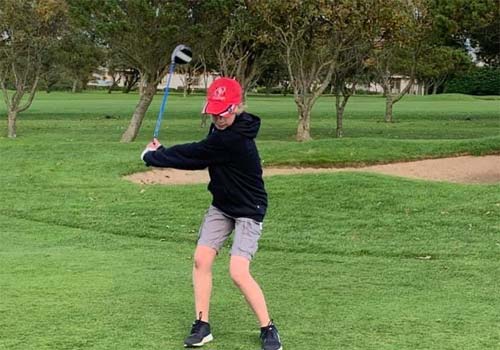 Below is a link to the photos from today's play.
https://share.icloud.com/photos/0ZFUCVTsthG_Ph8O3GE15eFLg#Donaghadee_Golf_Club
---
BAR & CATERING OPENING TIMES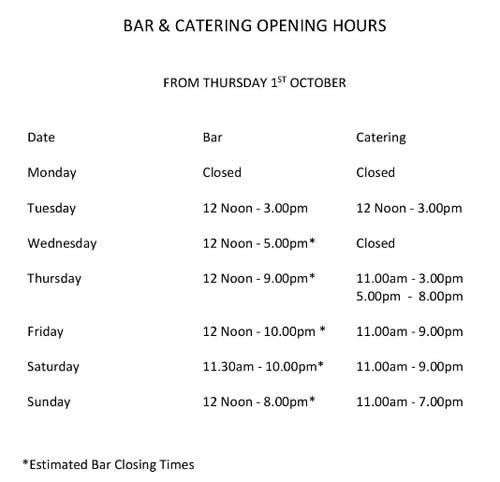 ---
Golfers Tee-up to Support Air Ambulance
Donaghadee Golf Club has organised a full weekend of golf this weekend, all focused on supporting the work of Air Ambulance NI.  Speaking at the launch earlier this week the Captain of Donaghadee Golf Club, Trevor Simpson, said, "Donaghadee Golf Club has a well-deserved reputation for supporting local charities and we are absolutely delighted to have selected the Air Ambulance NI as our main charity this year.  The Helicopter Emergency Medical Service is a vital service, saving lives on a daily basis and there are many people in the local area who have benefitted from it.  Thanks to generous sponsorship from our members we have all the prizes covered so all the proceeds will be going to the charity.  Alongside competitions for members, we have a 9-hole open competition and an 18-hole open competition with times available on Friday, Saturday and Sunday.  The entry fees for the open competitions are excellent value at £17.50 for the 18 holes and £12.50 for the 9-hole and we hope this will encourage a good number of visitors to come along and support this very worthy cause"
Responding to the Captain, Glenn O'Rorke, who is Operational Lead for the Service, said, "The Air Ambulance is available from 7am – 7pm, 365 days of the year. Since our first call out in July 2017 we have had just under 1700 taskings – averaging more than one call a day.  The charity needs to raise £2m a year to keep the service operational and we are entirely reliant on support from the public and local businesses.  We are very fortunate to be able to draw on this community support and goodwill and we will never take this for granted.  We are very grateful to Donaghadee Golf Club for organising the weekend's activities – remember it's not only the medical crew who save lives, but also the individuals, the businesses and the groups right across the province who step forward to support us." 
Glenn also took the opportunity when visiting the Club to mention the endurance cycle of 110 miles being undertaken on 2nd and 3rd October by a team of four paramedics, eight doctors, one pilot and an engineer.  The team have set a target of raising £10,000 through their efforts.  He encouraged anyone wishing to donate to do so at https://www.justgiving.com/fundraising/helipadcycle.
---
DIDN'T THEY DO WELL
Last weekend Adam Law was the winner of the 13-15 years age group in the Flogas Irish Junior Open Tour event at Knock Golf Club.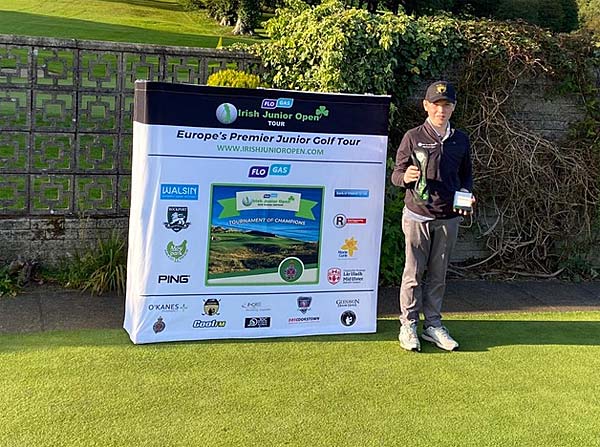 Closer to home, Dylan Cummings was the winner in the 8 years group at the US Kids Golf event held at Donaghadee.  Harry Boyd came fifth in his age group and Cooper and Marlo Connelly-McAuley also played well in their first outing in this event.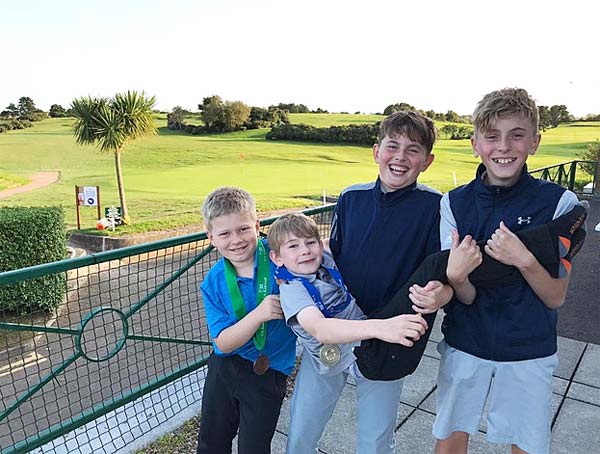 ---
J MCCANN CUP
Despite Covid-19 our Past Captains' managed to play one of their two annual fixtures and on Friday, 18th September on a glorious sunny day they played for the J McCann Cup.  Twenty-one Past Captains were present to congratulate Neale Jenkins as he was presented with the trophy by Senior Past Captain Victor Stephens.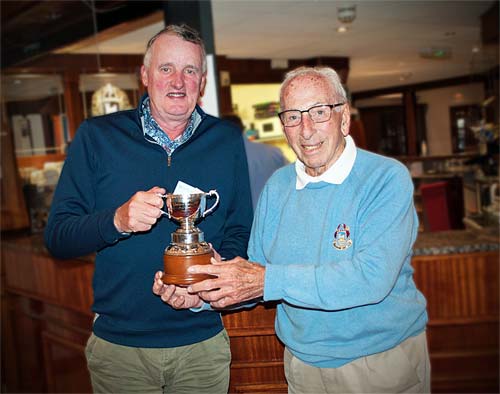 ---
LADY CAPTAIN'S CHARITY DAY
A big thank you to everyone who turned out to play at my Lady Captain's. Charity Open in aid of Guide Dogs NI today at Donaghadee Golf Club. Thanks to everyone who made the day a success, the green keeping team, the Pro Shop, the Bar and Catering teams and especially the honorary starters Martin, Clive and Jimmy. The results will be available from Thursday evening. Thanks also due to Dermot and Julie Rollins for the support of Rollins Insurance and to everyone who made donations.
Fiona Hicks
Lady Captain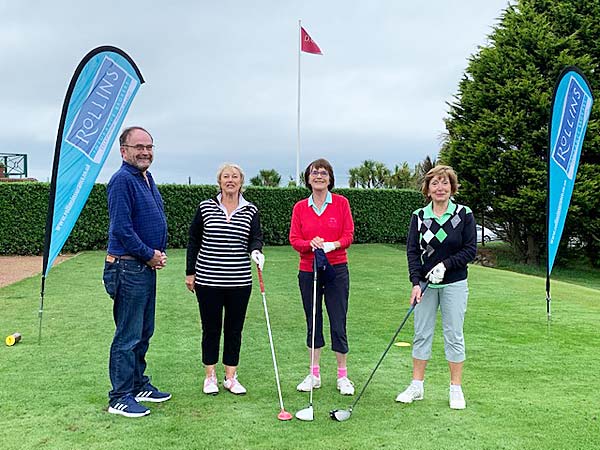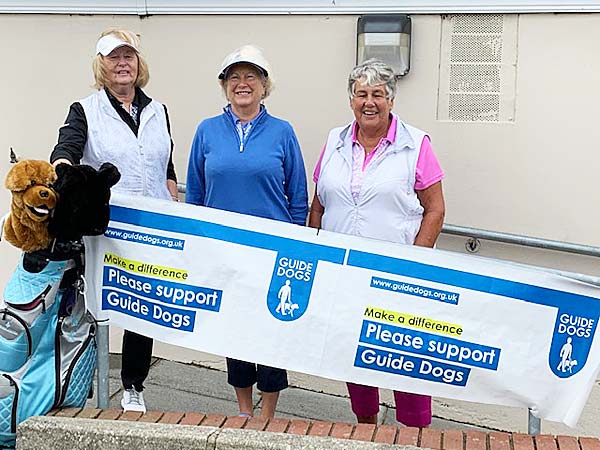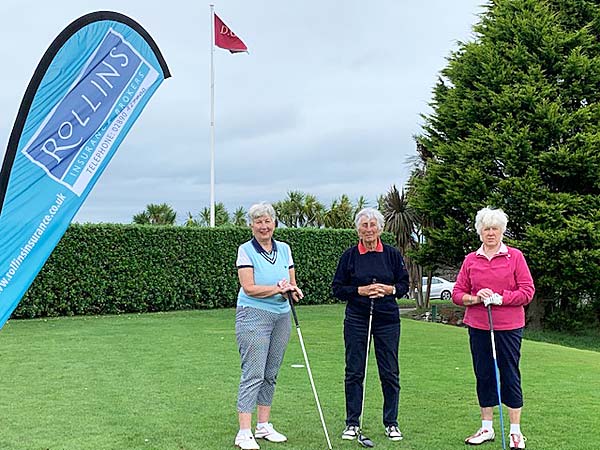 ---
LADY PRESIDENT'S DAY
Some photographs from Lady President's Day.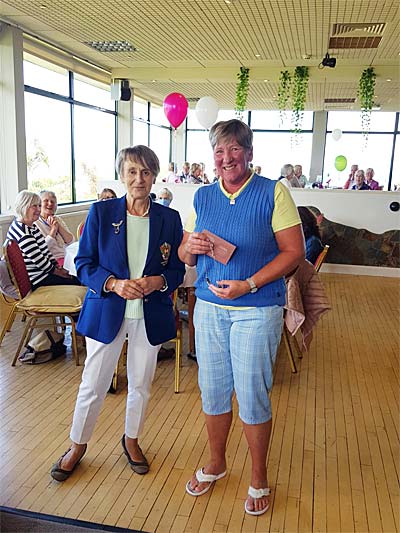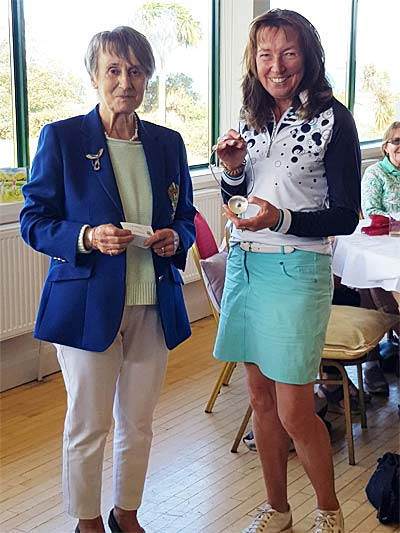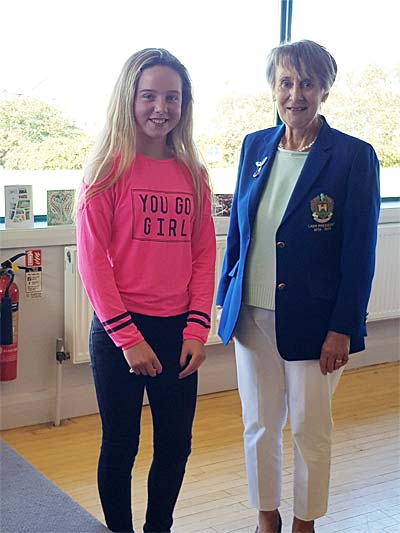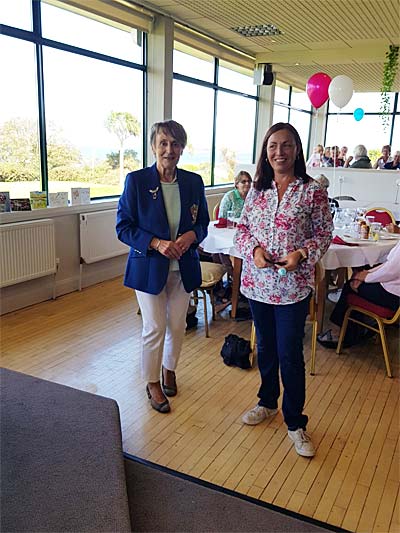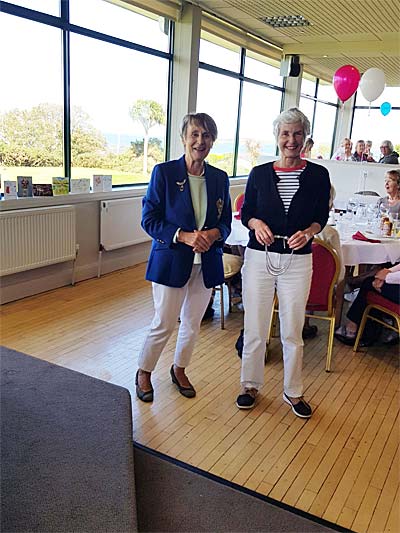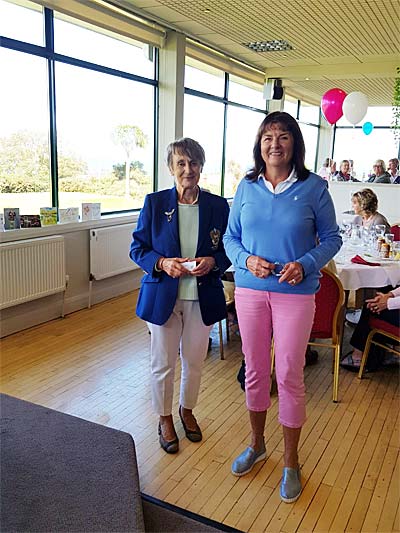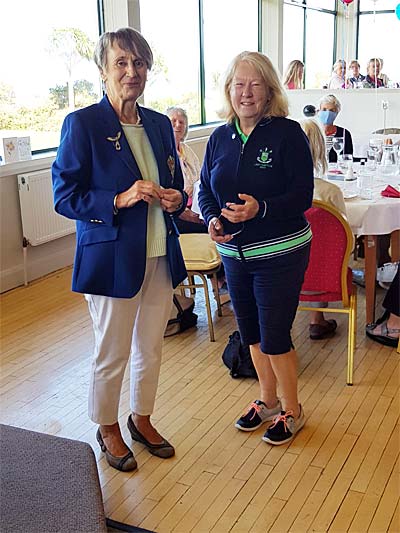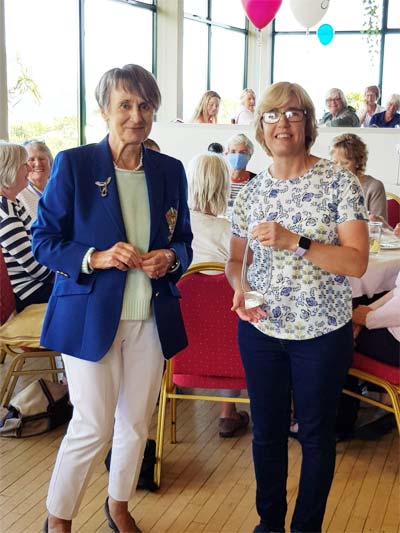 ---
RNLI PRESENTED WITH CHEQUE
COVID-19 meant that this year's Belfast & District Veterans League did not take place.  Several members had already paid their subscription, all of which usually goes to a charity selected by the organising Club.
This year's organiser, Balmoral, had nominated RNLI as its charity.  Those members who had paid their subscription were offered a refund but most asked for the money to be passed to the RNLI.
Club President, John Caldwell, is pictured here handing a cheque for £350 over to Alan Couser and Phillip MacNamara of Donaghadee RNLI Station.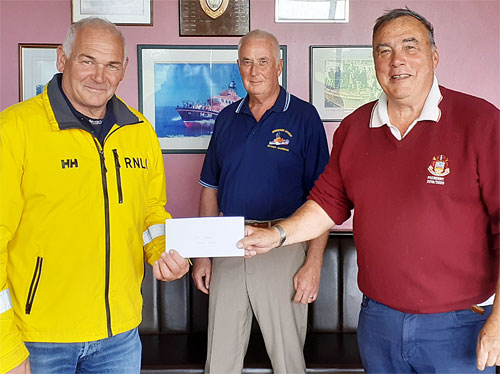 ---
DONATION TO TINYLIFE
Immediate Past Captain Jim Gunning had named TinyLife as his nominated charity for his year as Captain 2019.  He was very pleased to present a cheque for £1,896 to Valerie Cromie and expresses his sincere thanks to the Club membership for their generous donations.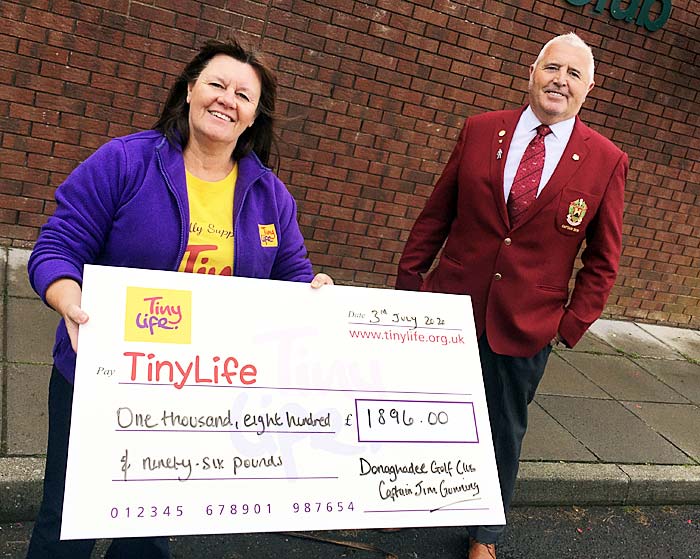 ---
COURSE PHOTOGRAPHS AVAILABLE
You may have seen our new promotional video of our course, professionally created by Jonny McBride.  Jonny has now made available some photographs of the course that our members may be interested in purchasing for display at home.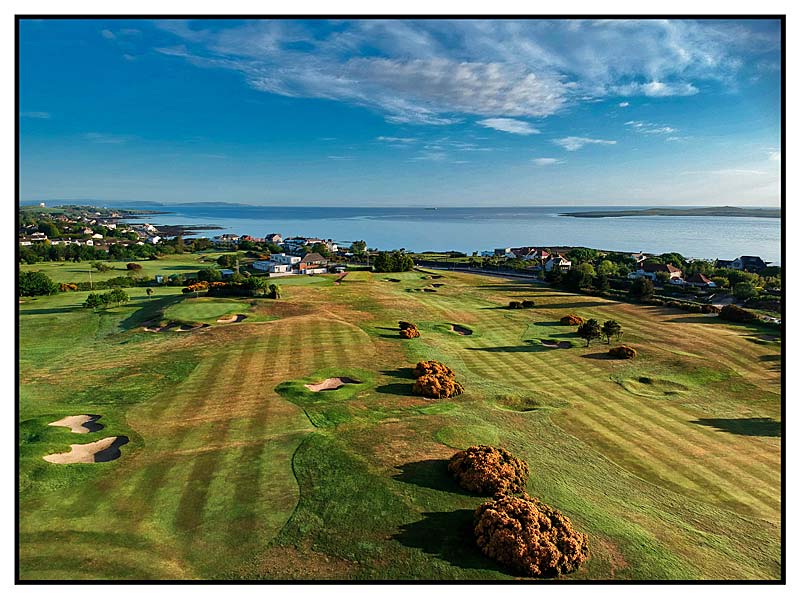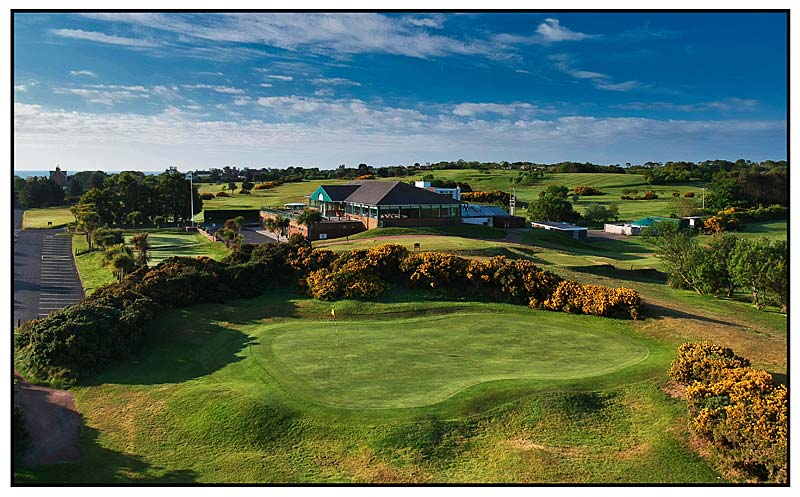 If you are interested then contact Jonny by email (jonny@jbphotographyonline.com) or mobile (07925294815)
Jonny McBride @jbphotograpghyonline – click the image below to view the website.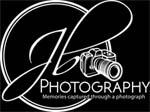 ---