The Practice Academy
Donaghadee Golf Club Practice Academy in Full Swing!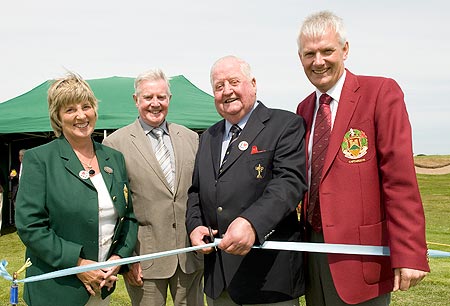 The unrivalled Donaghadee Golf Club Practice Academy made local headlines when it was officially launched by Northern Irish golfing legend Norman Drew on 30th June 2010, and has since enjoyed many rounds being played by our enthusiastic members and even receiving a nomination for the prestigious Turf Pro Project of the Year Award!
Below, Club Professional Gordon Drew provides an update on the facility and how our members are finding even just a few rounds on the Practice Academy makes such a difference to your overall game!
Gordon Drew, PGA Head Professional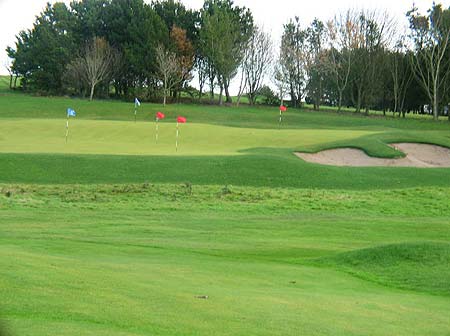 As a PGA Professional and golf instructor, the development of the new Practice Academy at Donaghadee was warmly welcomed. This facility provides the opportunity for player's of all abilities to improve their games, allowing skills to be developed from the smallest of chip shots to the full swing.
David Leadbetter is one of the world's leading golf instructors and emphasises the importance of improvement with the short game in his book Positive Practice:
"Over half the shots you play in 18 holes are from within 100 yards of the flag. So it makes sense that at least half your practice time should be devoted to sharpening these short-game skills. Probably more." (Leadbetter: 1997:10)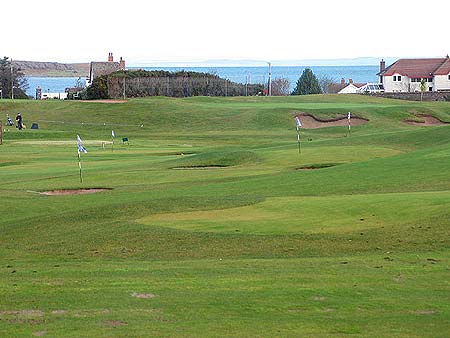 The Practice Academy has proved popular with the Ladies Section and our more 'senior' members of the Club; many of whom take short game lessons and enjoy playing the 9-hole Practice Academy course to improve their skills. The feedback following these sessions has been very positive with much praise given to the new facility and to the improvement it is making to the members' game.
Renowned golf course architect Howard Swan of Swan Golf Designs has cleverly incorporated excellent drainage into the design of the main pitching green, and with the superb synthetic tee areas, the Practice Academy will be open for play throughout the year.
Click here to view scorecard for Academy…
To book your time on the Practice Academy and iron out some of those trouble shots, please telephone the Pro-Shop on 028 9188 3624 (option 2)