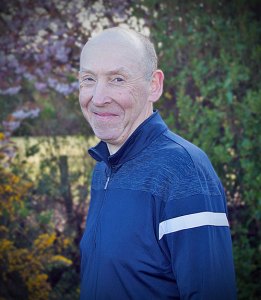 All Ireland Four-Ball Inter-Club Team 2019
Team Captain Mervyn Humphreys (07866255010)

If anyone is interested in trying out for this team (and not already done so) phone or text your details to the team captain.
This competition is open to anyone aged 30 or above on the 1st Jan 2019 and with a minimum GONGU handicap of 15 or above in 2018.
The team for each match consists of 5 pairs with a combined handicap of 34 or above and the match format is Four-Ball better ball.
Team Progress (newest entry first)
ALL IRELAND FOUR-BALL TEAM PROGRESS TO 3RD ROUND
Team Captain Mervyn Humphreys and playing partner David McBride had another headline win as he and his team defeated Roe Park 4-1 in the 2nd and home leg on Sunday, 5th May.
The team fought hard the previous Sunday in Limavady to set up the opportunity to make progress and that is what the team did and will now face a short journey to Holywood or the long trek to Donegal.  Whoever they face Mervyn and his players will be working hard to earn the Club further success.
Gregg Donley and Mark Carlisle lost 1 up
Neil Anderson and Gavin Hunter won 2 up
David Graham and Neil Bailey won 6&4
Tommy Hutton and Keith Wilkinson win 2 up
David McBride and Mervyn Humphreys won 6&5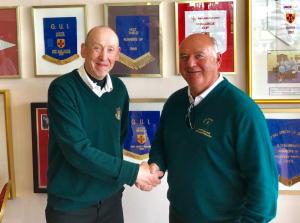 ---
2nd Round (bye in 1st Round)
Mervyn and his team travelled to Limavady on Sunday 28th April to play Roe Valley in the 2nd Round (1st leg) and obtained a credible score to give them a fighting chance in the return leg. Although beaten 3.5 to 1.5 they trail by just the single hole and that gives them all to play for.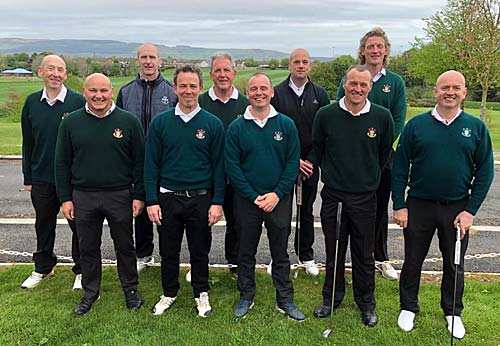 Captain Mervyn and his partner David McBride won their match 4&2 while Tommy Hutton and Keith Wilkinson fought back from 3 down to halve their match, with our other pairs narrowly losing on the closing holes.
Representing the Club were:
Neil Bailey & David Graham
Neil Anderson & Gavin Hunter
Gregg Donley & Mark Carlisle
Keith Wilkinson & Tommy Hutton
David McBride & Mervyn Humphreys
Mervyn declared himself happy with the result and now looks forward to the return match at Donaghadee next Sunday, 5th May when he and the team would appreciate your support.